Back to List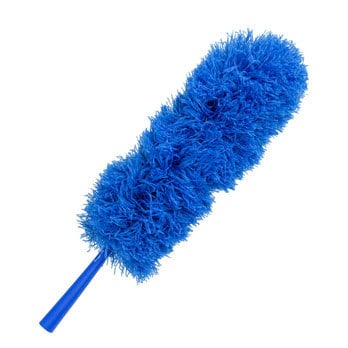 Feather duster


Our feather duster is made of microfiber and designed to be used on any handle. It is ideal for use in any overhead cleaning.

Microfiber/Polypropylene – 80/20 yarn blend

Material pile height allows for significant pick up

General purpose cleaning - vacuum or shake to clean duster

Lightweight, lambs wool style duster combined with microfiber
performance


Combination duster and aluminum 3-section telescopic extension handle (23 1/2" to 45 3/4") allowing for a total length of 6 ft.